When I picked Mylie up from preschool today, she was just bursting with pride to show me the Mother's Day gifts she had made me. It had been so tough over the last couple of classes for her to keep her secret of what she was making for me, but she did it. I love that she was so excited to give them to me, and I love that she made them for me. It's a good feeling to be loved by her.
Here is the flower with a beaded stem that she made me.
And the marigold that she had planted into a cup for me. We planted it out into the garden together...
And today the kids and I put away the Easter display on my hutch and started a summery "patio" theme.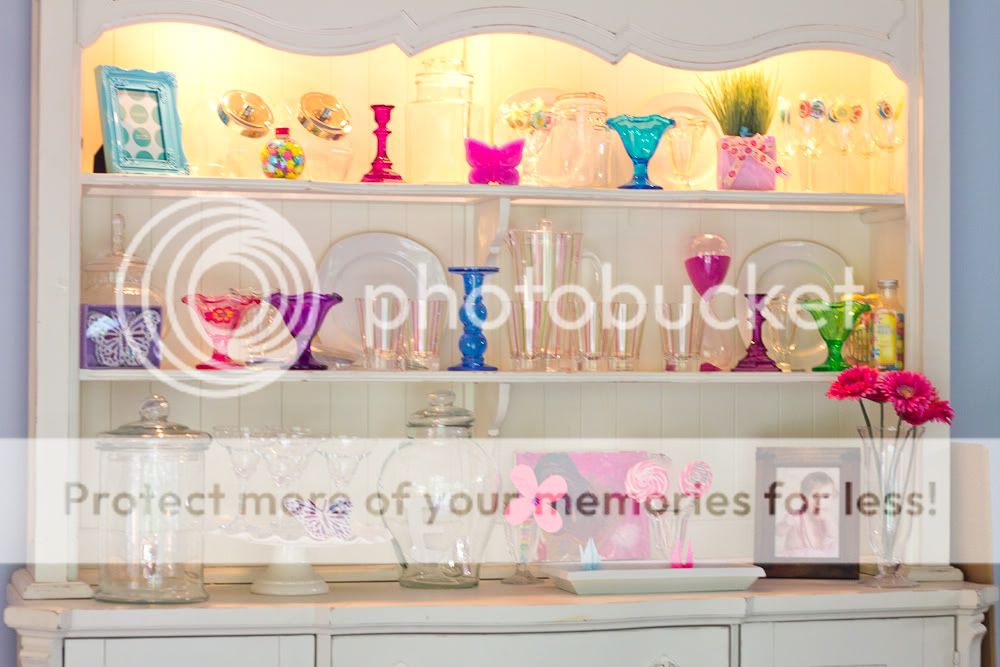 I have been doing some birthday party planning with Amy for some upcoming birthday girls and I can't wait to start sharing some projects!